About Railvis
Our mission is to connect and unite European rail freight business at one place in intelligent, comprehensible and secure way.
Our story
We are passionate about rails and our work. The idea of sharing free rail capacities has been created in cooperation with leading European experts in the field. As we like to be active players of life and move things forward, our team has come up with the idea of RAILVIS. We see the future of the rail market in the new digitalised way which corresponds to todays needs of doing business. Our company is the independent leader in the process of digitalisation of cargo industry in Europe.
To proceed an order with the searching tool RAILVIS takes about 15 minutes compared to the days or even weeks in previous times. On top of that you can see the offers from the entire market in Europe. Saving the time and increasing productivity let our partner companies to grow their business.
We are the first independent digital rail platform. Powerful, simple and secure.
Thousands of wagons and locomotives for hire.
Our team
Our team involves experienced proffesionals across the entire Europe has been working in the rail industry for over 16 years. Most of us became tired of endless chains of emails and phone calls. That is why we came up with an idea of innovative digital searching tool for free capacities on the entire European rail freight market.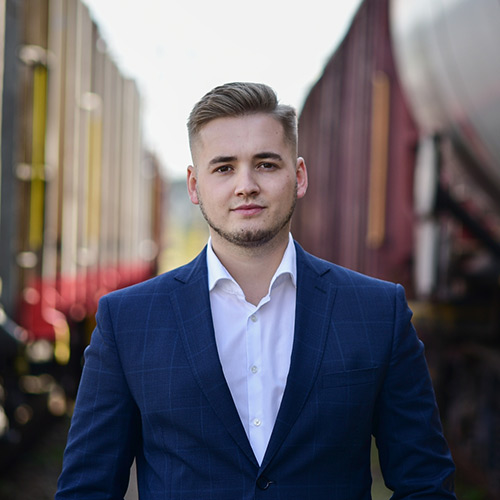 Managing Director
Adam Fronek
Adam is one of the co-founders of RAILVIS platform. He brings a lot of experience from the foundation of different E-commerce successful projects. Last 3 years he was working as an entrepreneur in the railway industry, dealing with organisation of freight trains and rental of wagons where he found out many shortcomings in general communication between rail companies which inspired him to co-found RAILVIS.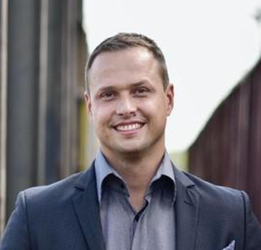 Executive Director
Ctirad Klimanek
Ctirad is a renowned personality in international rail business, with more than 14 years experience. After finishing his Master's studies on Université de Liège, Belgium, he held management positions in ČD Cargo, Prague and Forwardis, Berlin. As Head of Rail Business, Ctirad developed successful European rail organization within a world-wide corporation GEFCO, based in Berlin, Germany.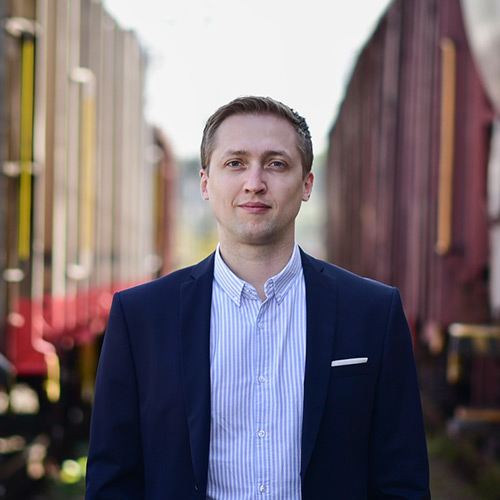 IT Director
Filip Kotora
Filip is an IT professional with 16 years of experience in building large range of complex systems across various industries. He developed extensive ERP system being used by number of successful logistic companies across Europe which is helping them to be highly efficient and ahead of their competitors. He also works as a technical advisor to multiple companies on the matter of innovation and security. Thanks to his experience he helped to create Railvis platform to be complex, easy to use and secure.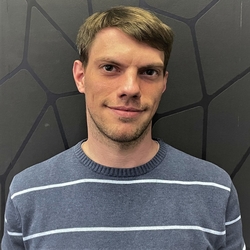 Marketing and PR manager
Tomas Fiala
Tomas brings with him over 4 years of experience from various marketing related positions, such as trade marketeer, business development manager and account manager. Tomas significantly contributes to the way we want our company to be perceived and presented. Marketing is his passion and his "out of the box" approach towards advertising helps us to move forward.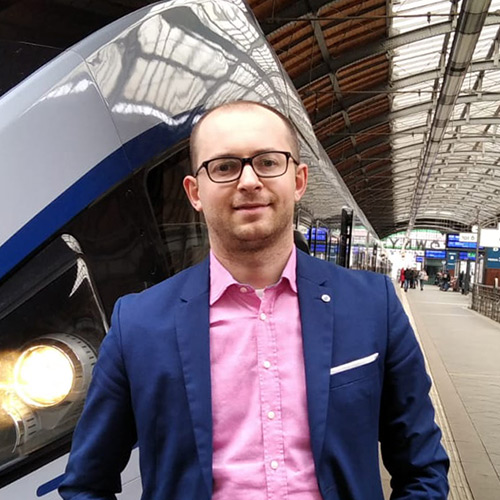 Sales Director Eastern Europe
Rafal Walczak
Rafal brings to RAILVIS almost 6 years of experience in the railway industry where he spent more than 3 years by Polish state-owned railways PKP Cargo as Key Account Manager and almost 3 years by global corporation GEFCO, as Business Development Manager responsible for Railway Industry.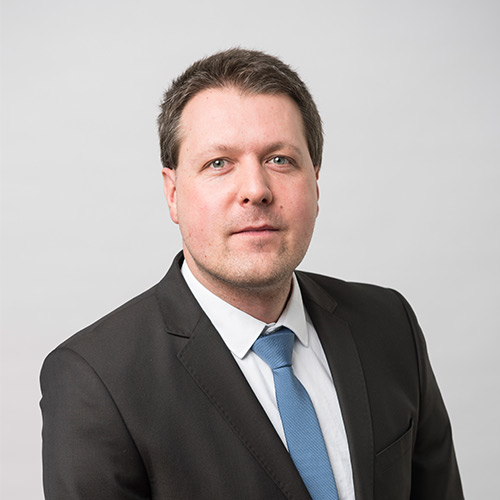 Business Development Manager - Western Europe
Arnost Bartosek
Arnost is a versatile professional with more than 15 years of work experience in rail freight and intermodal transport within Europe. He graduated from CTU in Prague and TU Berlin with a PhD in logistics and transport technology. He worked for CD Cargo in different positions as well as for innovative intermodal operators RailRunner and CargoBeamer as Asset & Procurement Manager and Business Development Manager.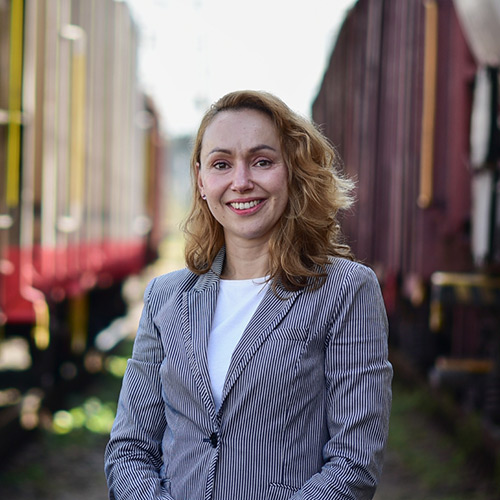 Sales Director Central Europe
Barbora Leznova
Barbora graduated from the Faculty of Transport Engineering in Pardubice. She was working more than 12 years for Czech state-owned railways CD Cargo on different management positions and lately she has experience from management positions in Czech national railway infrastructure organisation - SZDC. Barbora projected many innovative processes in the Czech Railways and always has a visionary mindset.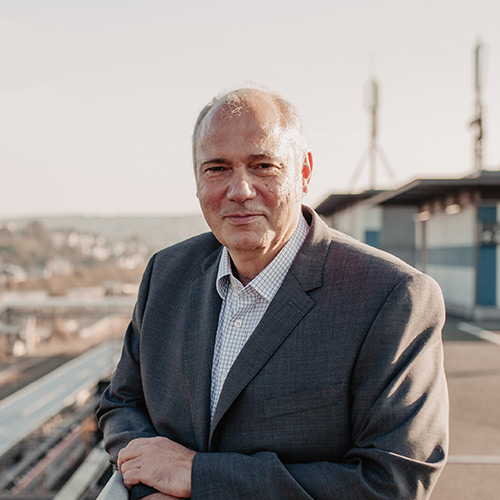 Sales Director Western Europe
Michael Roggenkamp
Michael brings to RAILVIS enormous portion of experience and excellence in the railway industry, where he spent almost 7 years as Sales Director by Rail4Chem GmbH (nowadays Captrain Deutschland GmbH) and almost 4 years as Business Development Director by Transpetrol GmbH (nowadays VTG Rail Logistics). Since 2011 Michael co-founded company ederlog, which is focused on advisory and development of new potential companies and projects on the railway market.
We are connecting businesses across the entire Europe