Dashboard
After registration, you arrive to the basic dashboard where you see the overview of your offers and bookings of your offers. You can click on blue buttons to create a fast wagon/locomotive offer. This is for the cases when you need to put on the market your current wagons or locomotives quickly and easily.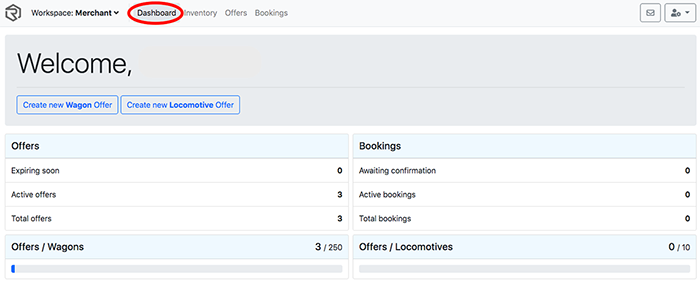 Inventory
Next option is to go to Inventory which is to manage your fleet for your internal purposes. You can add all possible details – wagon number, technical list, current contract duration, revision dates, etc. You manually add each wagon (blue button Create New) or you upload your list of wagons from Excel sheet or any other file (blue button Import New). When you see all of your available wagons, you can decide which wagons are going to be offered to the market and which will wait for later decision. You can easily filter the list of wagons and find the needed one very fast.

Offers
You see overview of your offers you created and filter between them very easily. Wagons or locomotives can be linked to your inventory or be as an independent offer.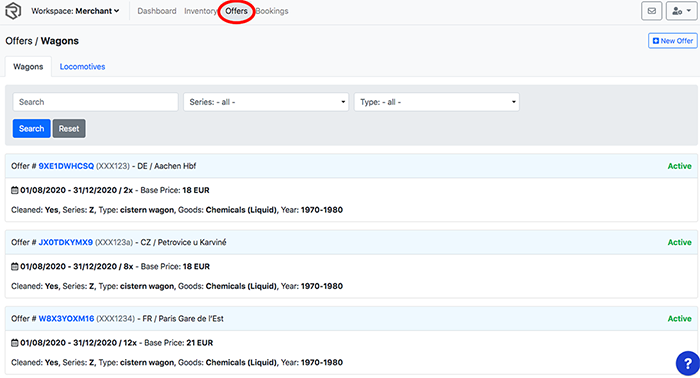 Bookings
You see overview of your offers that have been confirmed, are awaiting approval or were rejected.