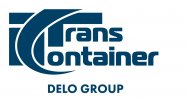 Visit Website
Address
6th floor, office 3, building 6,
estate 39, Leningradskaya st.,
141402 Khimki
Moscow region
Russia
PJSC TransContainer
Share
PJSC TransContainer is a leading Russian intermodal container operator, owned by Delo Group. The company carries out high-speed block trains on the route China - Europe.
87.810
Large-tonnage containers
The Company owns and operates 38 terminals in main cargo-generating centers of Russia and 3 terminals via subsidiary and joint-venture companies. The sales network includes 90 offices in Russia and ensures presence in Europe, Asia and the CIS. Beyond that PJSC TransContainer has the largest special rolling stock in Russia, the CIS and the Baltic countries: it owns more than 34 thousand container flatcars and about 88 thousand high-capacity containers.
START WORKING WITH PJSC TransContainer:
Make an order in your personal account after registering with the on-line service iSales https://isales.trcont.com
SERVICES:
Rail container transportation
Transportation of containers by road

Sea/river containers transportation

Terminal handling of goods

Forwarding and logistics services

Customs clearance
ASSETS BASE:
87.810 large-tonnage containers
34.194 flatcars

400 automotive vehicles
202 loading machines