Electric locomotive for rent
Czech Republic
ALI5IPMVOY
Country of Operation
Czech Republic, Hungary, Slovakia
Manufacturer and Type
CZ - CZL 91 54 7 365 008-2
See and do more. Become a RAILVIS member today.
Share idle resources, trade assets, find personnel or advertise. One platform to digitize your daily railway operations. Simple, independent and secure.
Explore digital railway platform RAILVIS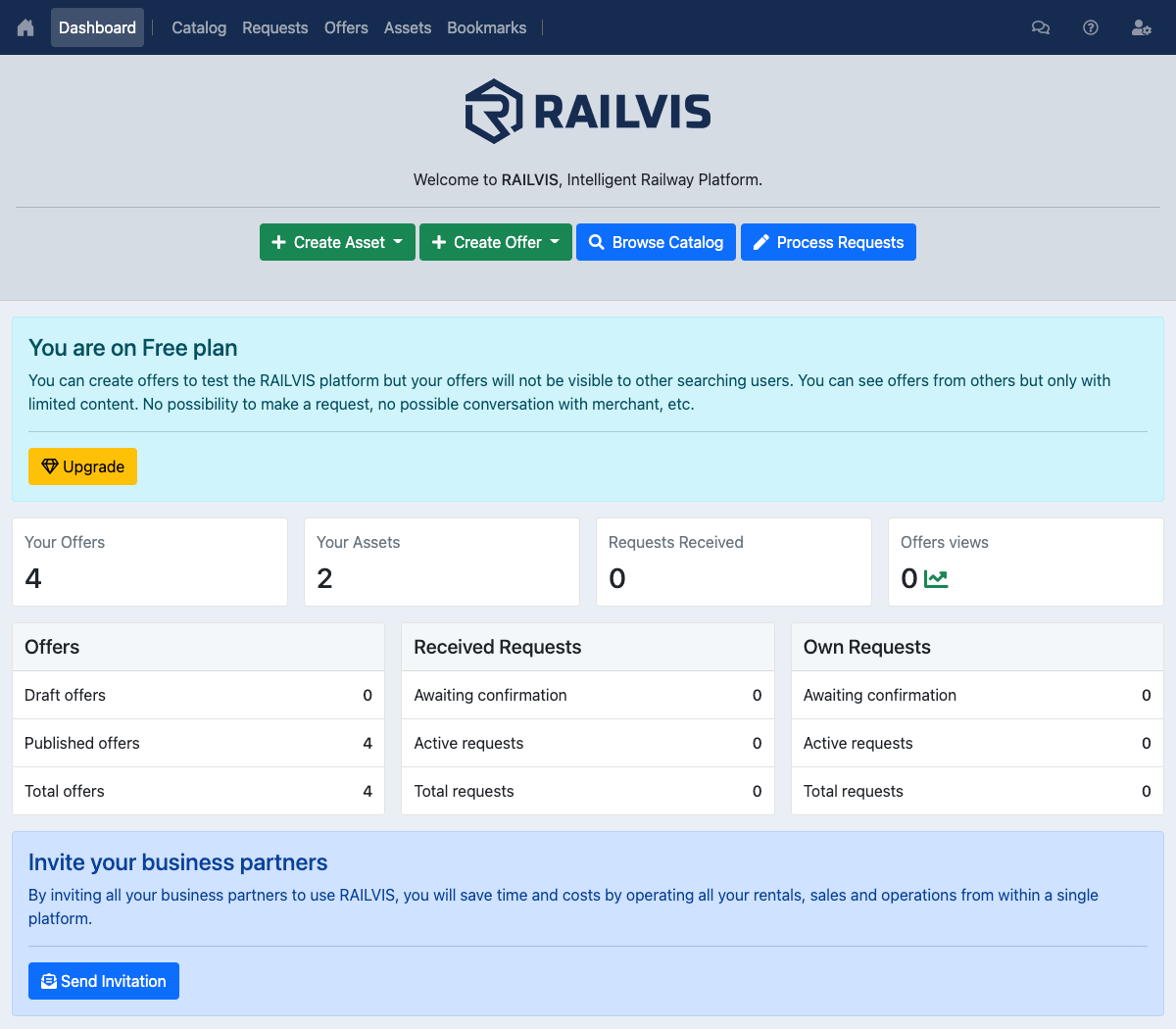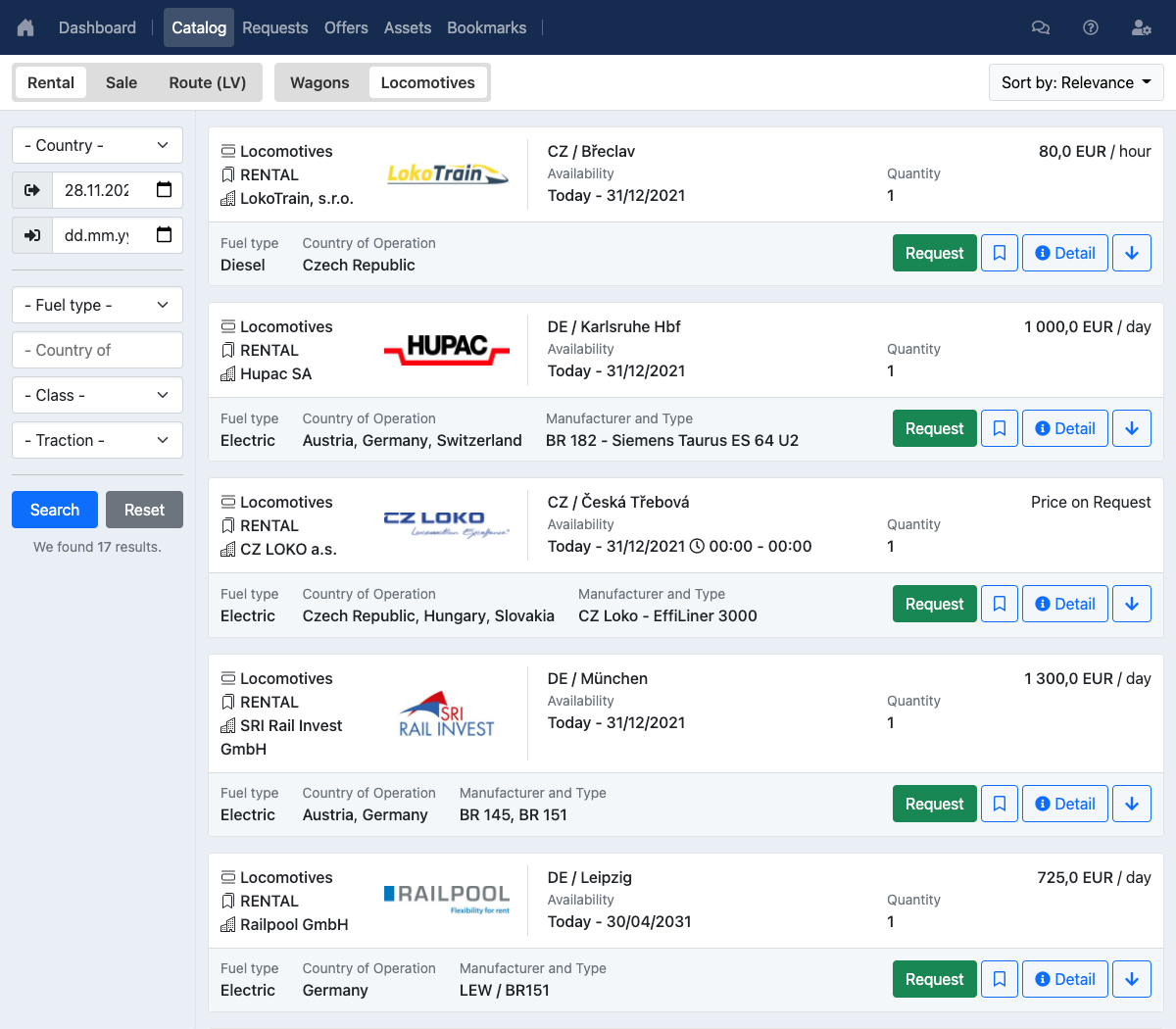 Start your digitization today
Create your account today or contact us for more information. We are happy to answer any questions.